What is the OIA?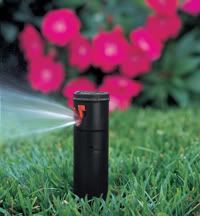 The Ohio Irrigation Association (OIA) was founded with the goal of irrigation professionals coming together from all over this great state in hopes of improving landscape irrigation standards in Ohio. We offer educational events and technical information to raise the level of professionalism within our industry. Please join us, together we can make a difference.
Featured Post
September 1, 2016 By Tom Barrett 2 Comments
Internet-based smart irrigation technology is rapidly expanding throughout the landscape and home garden industry. Here are our picks for the top products. Internet based, Smart Irrigation Systems uses the homeowner's wireless internet (wifi) to access a live stream from nearby weather stations.
Then using adaptive algorithms to generate custom and dynamic watering schedules from this weather data, the smart controller automatically determines the optimal watering schedule for the irrigation site.